Posts may contain affiliate links. This means if you click on a link and purchase an item we receive some diaper money at no additional cost to you. See our full disclosure here.
Does anyone else have an Amazon shopping cart that is legit five miles long? Like maybe I have 40+ items in my cart or "saved for later" at any given time. No biggie. Basically I put anything in there that remotely interests me, that way I don't lose the link in the future. It's also semi-entertaining to see what I really liked or wanted months ago that are totally off my radar now.
It is a bonkers system, but I like that when I click on my cart I'll get an alert telling me if items in my cart have changed price. Normally a few items may have gone up or down in price by a couple cents, but today I signed in and EVERYTHING had gone down! By a lot! So I'm sharing things that I've bought or had my eye on that are on sale right now.
This adorable heart necklace is one that we got for Maren's best friend for her birthday. It is seriously the daintiest little thing, I'm thinking I might get one for each of my girls to put in their Easter baskets. Or maybe I'll just get one for Maren and save it for her birthday since a three year old and a tiny necklace doesn't seem like a super fun combination. 🙃 Anyway, you can get any initial and they are seriously so tiny and cute. And only $10!
Do you even know me at all if you think I wouldn't buy a Christmas Paint by Sticker book??? I found these on sale for $5 and you bet your bottom dollar that I bought more than one for next year!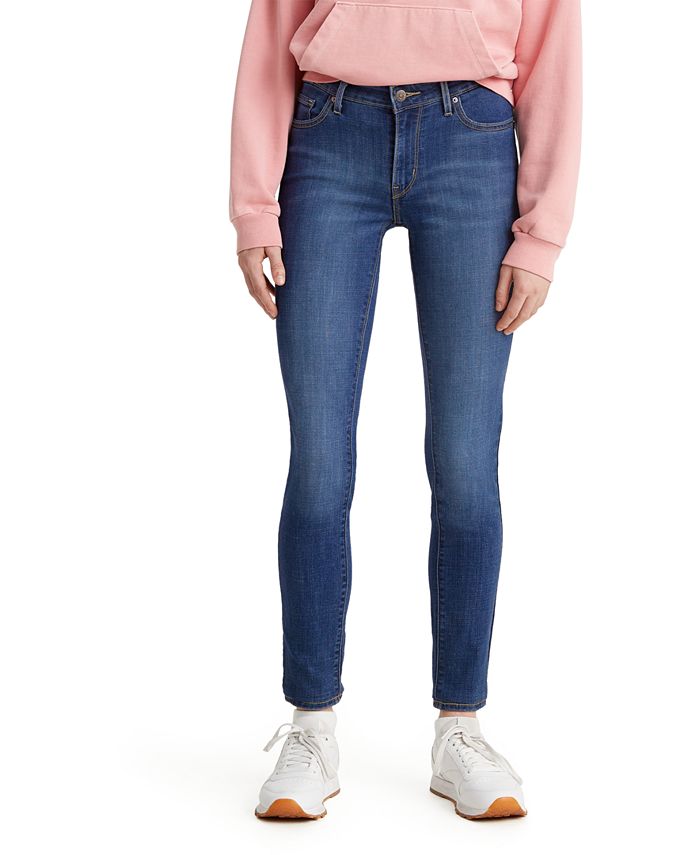 I know that the young kids say we are old for loving our skinny jeans, but I just can't quit them. And the other day I got super bummed out about the fact that I only have one pair of jeans that fit (thank you geriatric twin pregnancy, it's fine, it's fine, I'm fine, it's fine) so I decided to treat myself to a new pair in a bigger size. Imagine my delight when I found this pair on sale for LESS THAN $30!! Different washes and sizes were different prices, but I got the "Little Secret" wash and they were cheap. I was thrilled.
We currently have a striped rug on our front porch and it is looking ROUGH. I have been needing a new one but hadn't ordered one yet. So hooray! Problem solved, I'll order this striped rug for a nice little front porch refresh, it is only $17 right now!
It's no secret that I'm the cheapest human on the planet. I hate hate hate spending $5 on one single make up sponge. When I saw this bag of 10 make up sponges, I jumped on it! $7 for 10??? Deal deal deal.
Who has two thumbs and was finally the cool aunt this Christmas?! This girl. Thanks to these LED light strips I got my 14 year old nephew. Much to my sister's chagrin, he put them up in his room and loves them. And his 12 year old brother who is even cheaper than me, has decided that he will part with some of hoarded dollars to buy himself some too! $18 and so easy for all of the teenagers in your life. I think they do fancy dancing to music or something, but I'm basically a Boomer and let the kids figure it all out.
Okay, this is a silly splurge for me. Do I need more nail polish? Nope. But I love having it. And while I have a very large collection of cheap ghetto bottles from Walgreens, I have realized that the nicer brands like OPI polish just stay on my nails and look good longer. So if I can find good brands on sale, I like to buy myself a new color every now and then. (And Philip if you're reading this, I haven't bought a new bottle in over a year, and I just threw away like four old gross ones!)
This is kind of like the jeans, in that only certain colors are on sale. I got the It's a Girl because I wanted to new bright light pink, but Passion was also on sale and so cute too. $8.69 isn't bad for the good stuff and sure beats paying for a manicure!
I hope you get to snag some of these great deals like I did!